Prayer is the master key that can open every lock. This Sunday morning, the last day of the week and of the mosth of February, pray and ask God to do these 7 things for you.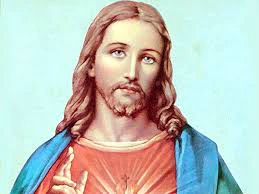 1) Lord Jesus, I praise your name for for the gift of life and good health. I adore and exalt your holy name for your loving kindness, accept my praise and worship this morning. Listen to my prayers this morning as I come to seek for your help in the name of Jesus.
2) Father, in this last day of February, everyone who has been holding what belongs to me, touch their hearts to release it to me in thee name of Jesus Christ. Restore to me everything that belongs to me in the gracious name of Jesus.
3) Lord command my money, riches and wealth wealth to locate me. Wherever my wealth is, I command in the name of Jesus, locate me today. Every aspect of my finances that is affected, correct it today oh Lord in the name of Jesus.
4) Lord Jesus, before this month ends, surprise my enemies by blessing me beyond their imagination in the name of Jesus. Put to shame those who laugh at me in the name of Jesus Christ, Amen.
Claim these prayers by faith in the name of Jesus. Like, follow us and share this post with everyone you know.
By: Amebonized Sammy
Source: Opera news