I believe that the name "Asiwaju Bola Ahmed Tinubu" is not a strange name to most of us, but for the sake of those people who are not so conversant with the name, allow me to give a little introduction!
Chief Asiwaju Bola Ahmed Adekunle Tinubu (29th Of March, 1952) is a Nigerian politician and also the national leader of the All Progressive Congress(APC). He once served as the Governor of Lagos state ranging from 1999 to 2007.
He was born in Osun State, Nigeria by a trader, "Mrs Abibatu Mogaji", who was a trader and who later became the "Iya Oloja" of Lagos state.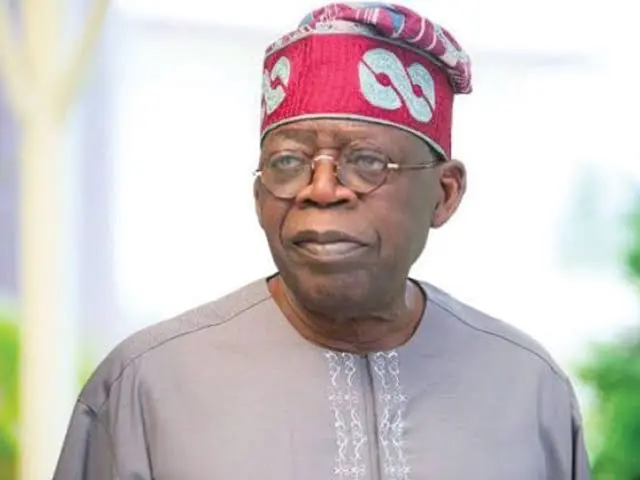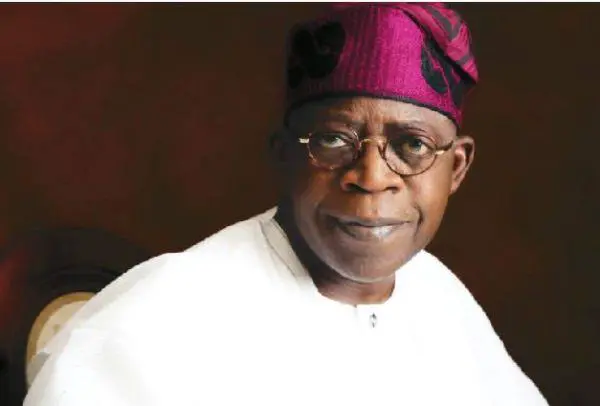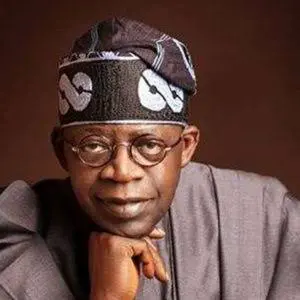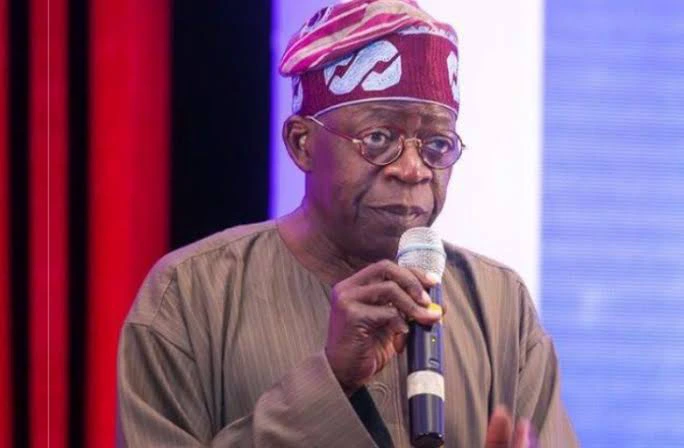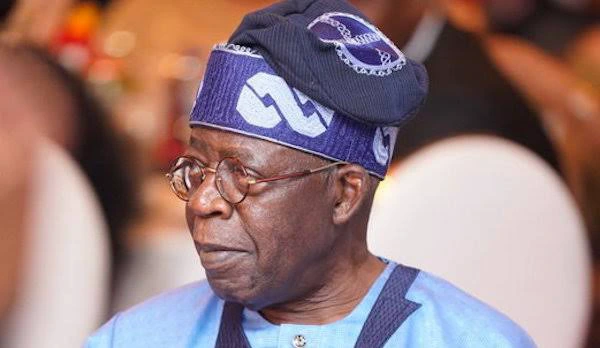 Bola Ahmed Tinubu, like many other politicians, has a style of dressing. It is no longer news that he is always seen with caps that has a design on it, the design which is the symbol of a broken chain/ shackle encrypted on it.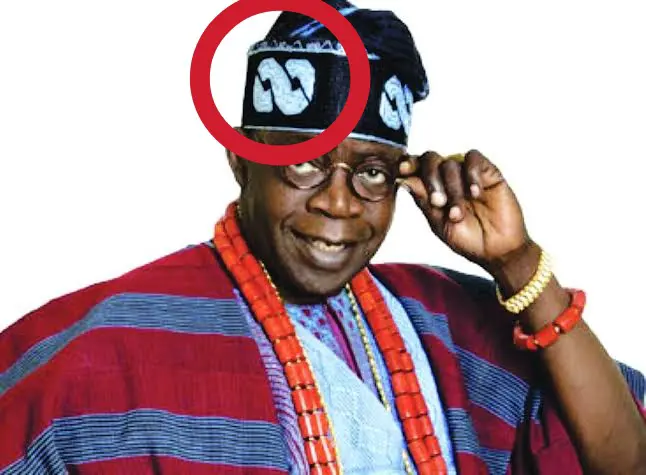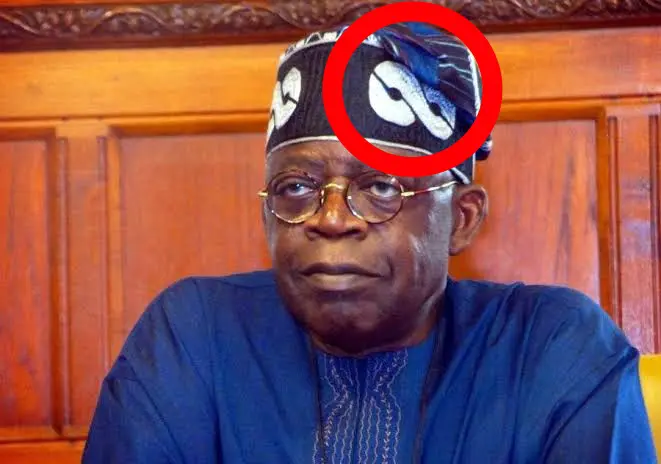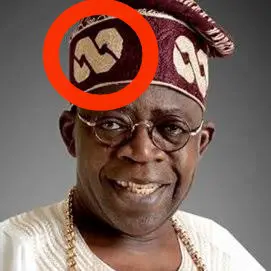 I as a person has always seen this design on every cap of his, and I believe that most of us have seen it too, but we have not taken the time to check for the meaning of this design. Well, here in this article, the meaning of this design which looks like a broken chain would be exposed.
The meaning of the "broken chain" encrypted on the cap of Chief Bola Ahmed Tinubu represents the symbol of "Freedom". Yes, the broken chain stands for Freedom.
Some years ago, Bola Ahmed Tinubu was in an interview with The Sun Publishing Limited, and it was in this interview that he made it known as to what the design meant. In his words during the interview, He said:
"Freedom Fighting Is My Belief And That Is Why A Broken Shackle Is On My Cap, It Means Freedom. It Means That You Cannot Put Us In Bondage Anymore Because The Shackle Is Broken. It Means That You Are Free And Have Broken The Shackle Of Bondage, Poverty, Disease And Ignorance. It Is My Philosophy To Break The Shackles Of The People Around Me And Improve The Quality Of Their Lives."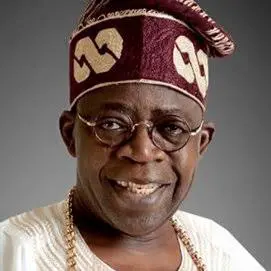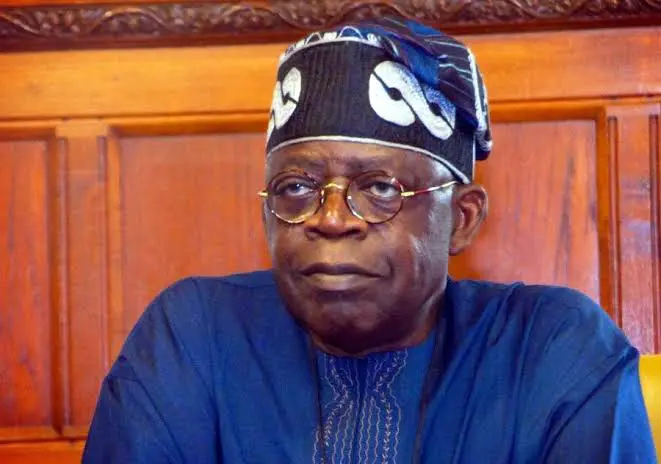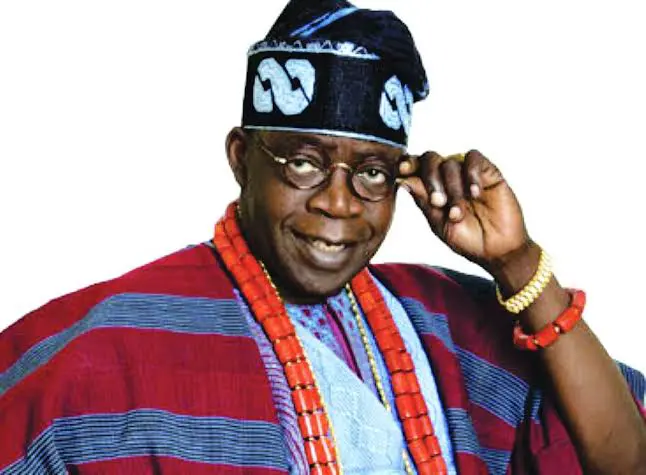 There are things we really do not know about our politicians and the reason(s) behind their ways of dressing. The explanation and the meaning of the encrypted design on his cap is truly worth it, and to an extent, he's worthy of imitation.
What do you think about the meaning of this design? Is he truly fighting for the freedom of Nigeria and her citizens?
Feel free to drop a comment in the comment's section below.
Thanks for reading.
Like and share this article, as well remember to follow the page!
Photo Credit: Google Photos
By : Amebonized Sammy