Abel Tesfaye, popularly known as The Weekend decided to recreate his face. For a while now, he has been uploading pictures of how the recreation has been going, but most of the pictures contains his face on bandages.
Last year, at the 2020 American Music Awards, he showed up to collect his awards with bandages on his face, making it pretty obvious that something was up.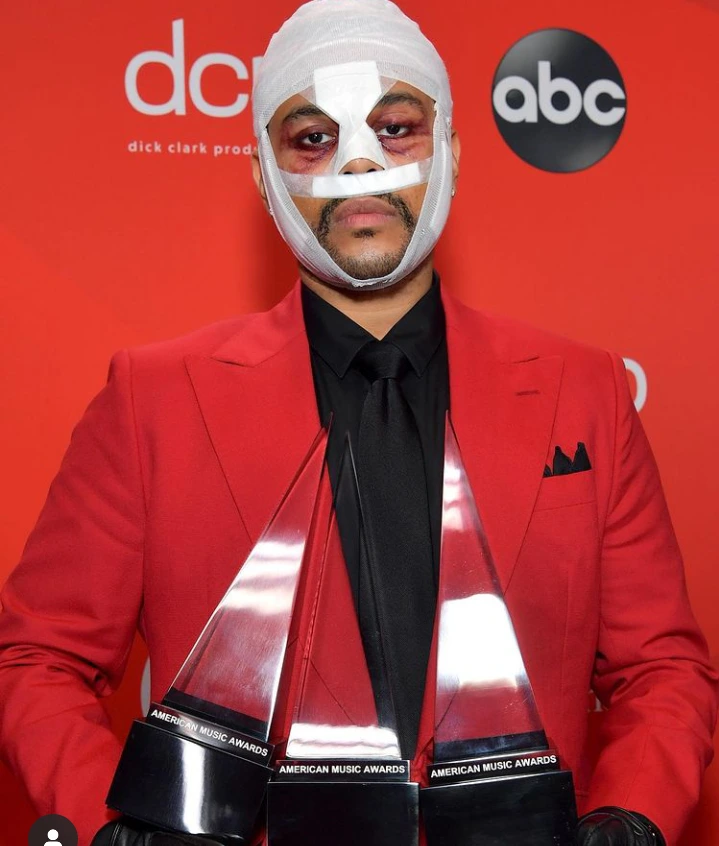 Few hours ago, he showed the world his new face. This was done in the new music video, Save Your Tears, he just dropped.
This has caused him to start trending on Twitter, as the face is a far cry from what he originally looked like. The Weekend we all know is an handsome young black man, but now……
To even cause more commotion online, the 30-years-old singer took to his Instagram handle to post a selfie of his new face. However it has been reported that the new face is just him wearing prosthetics.
Before.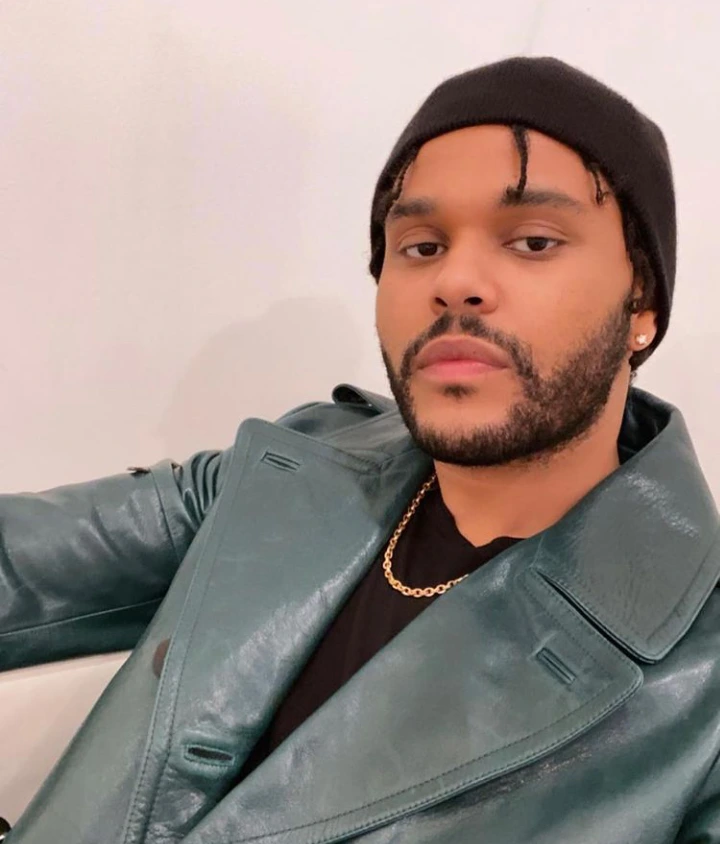 After.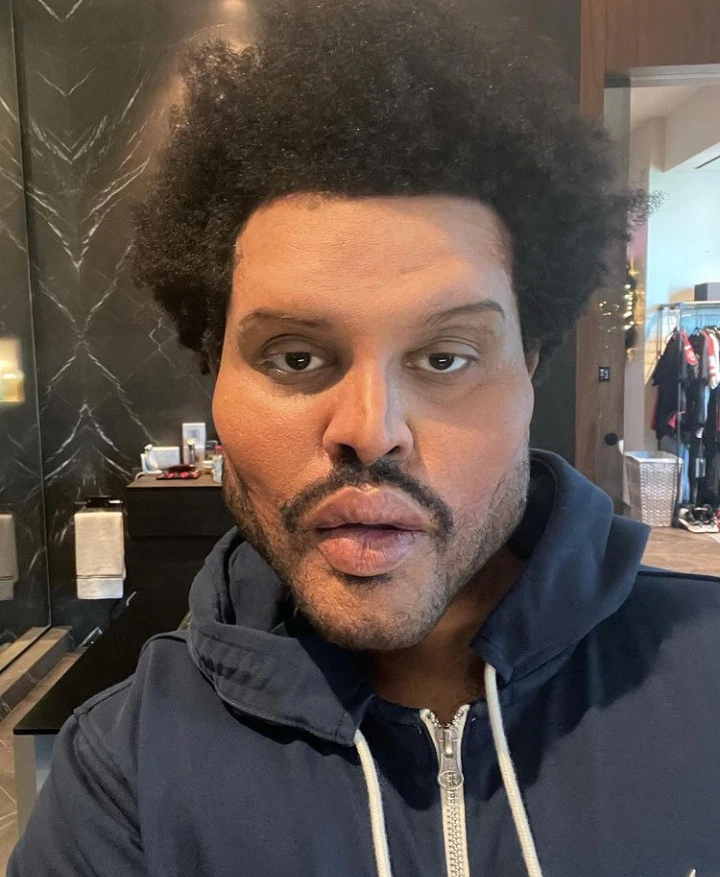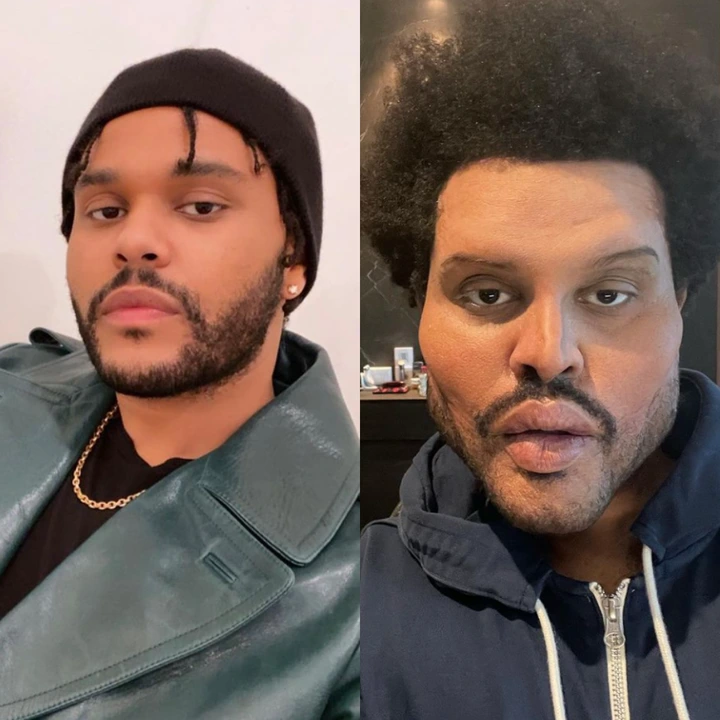 What do you think?
Kindly put your opinions in the comment box below. Thanks
By: Amebonized Sammy